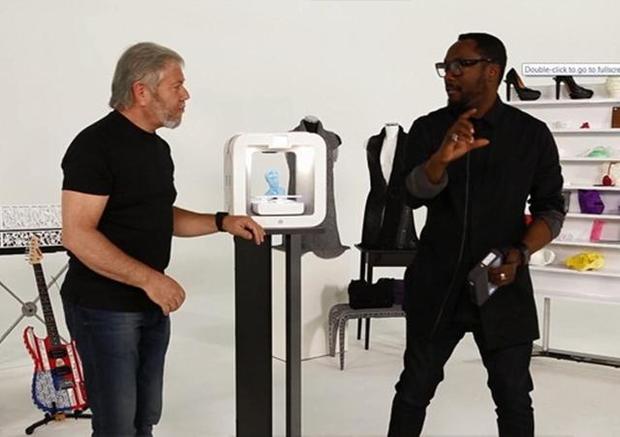 Grammy-winning musician, actor, producer and entrepreneur will.i.am has joined the creative team at Rock Hill's 3D Systems.
Avi Reichental, 3D Systems' president and CEO, hired the founder of the hip-hop band The Black Eyed Peas to "inspire, shape and drive all of 3D's initiatives."
The recording artist's official title with 3D Systems is "chief creative officer."
"3D printing lets you get involved, be a part of the creative process and the story of the items you make," will.i.am said in a statement. "For me, it's a dream come true to work with … the company that invented 3D printing and launched an entire platform that all other industries depend on.
"I am so thrilled to begin to fuse my creativity and experience with the technology that is poised to change how we create, make and express ourselves."
will.i.am – pronounced "Will I Am" – was born William James Adams.
The partnership started more than a year ago when will.i.am approached 3D Systems about a project, said Reichental, who was attending the International Consumer Electronics Show in Las Vegas this week.
During numerous meetings over a year's time, Reichental said, he realized the two are kindred spirits.
"After all these talks, I said, 'Let's get into action,' and he responded 'I'm all in,' " Reichental said.
3D Systems said in a statement that it hopes will.i.am will help "mainstream the use of 3D printing through major collaborations with creative brand partners, innovative global campaigns and educational grand challenges designed to grow the popularity of 3D printing."
Reichental said will.i.am has great entrepreneurial instincts, especially in getting consumers interested in new products.
"We're excited to partner with a pop culture influencer of will.i.am's caliber who really gets 3D printing and its potential," Reichental said.
Reichental expects will.i.am to expand the company's efforts in fashion, music, sports and education. Both share a passion for expanding education through technology.
will.i.am is also expected to "influence" the functionality of 3D Systems projects, Reichental said.
will.i.am is best known for his work with The Black Eyed Peas, who have sold 33 million albums and 58 million singles worldwide. His solo album, "#willpower", was released last year and includes the worldwide platinum hit "This is Love," featuring Eva Simons, and "Scream & Shout," featuring Britney Spears.
As a producer, will.i.am has worked with singers Michael Jackson, Rihanna, Usher, Nicki Minaj and Britney Spears, and film composer Hans Zimmer.
will.i.am is someone who "works 24-7 and brings his passion to everything he does," Reichental said. "He will fit us into his schedule."
Read the full article here.