October 29, 2015 at 12:49 am

|

on
Ovation TV and crowdfunding platform RocketHub have teamed up to launch a fundraising campaign to support i.am STEAM programs.
The i.am angel foundation is participating in a new crowdfunding project that seeks to raise funds for  Science, Technology Engineering and Math programs in Boyle Heights (East Los Angeles). The goal is to raise enough money to send students from the STEM Academy of Boyle Heights, a new pilot school in will.i.am's hometown, to the 2016 FIRST Robotics Competitions, a world-class robotics program combining the excitement of sports with the rigors of engineering.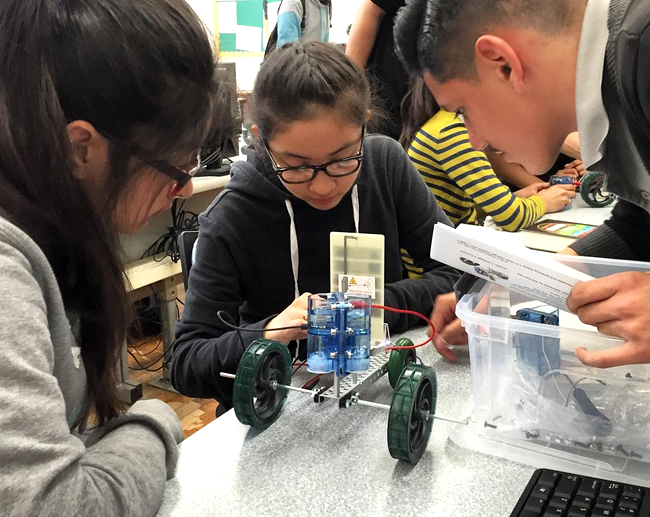 Funds raised will be used to:
Help cover the costs of sending students from Boyle Heights (East LA) to compete in the FIRST Robotics Competition.
Purchase much needed supplies, necessary tools, equipment and materials for Boyle Heights students.
Help foster skills which will allow these students to compete for the careers & jobs of the future.
Provide tools & funding to further their education in Science, Technology, Engineering and Math
Check out the campaign here and spread the word!  Huge thanks to our friends at Ovation TV and RocketHub for being STEAM champions and fellow agents of TRANS4Mation!