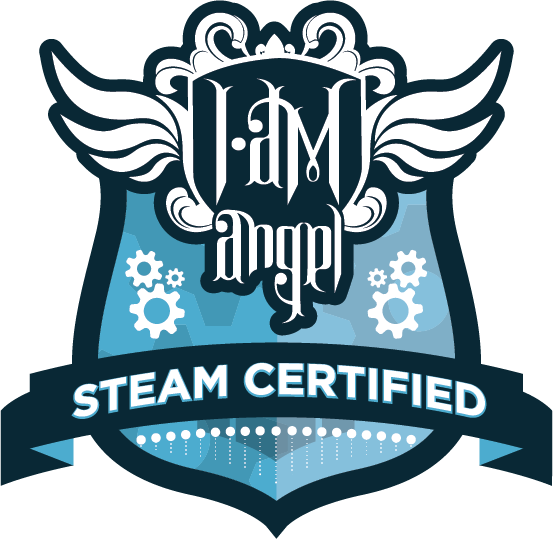 Get STEAM Certified! This summer, we are partnering with the L.A. Summer of Learning initiative to offer a digital badge that recognizes and celebrates students who are working on STEAM projects!
The L.A. Summer of Learning program is a new initiative by the city of Los Angeles that offers free classes and activities to youth over the summer break, as well as job-readiness training. It encourages students to keep learning year-round. Those who participate can earn digital "badges" that they can use to prove the skills they have built over the summer.
The i.am STEAM Certified Badge will recognize students working on STEAM projects. To earn this badge, participants need to submit evidence of a STEAM project they worked on (such as a science experiment, designing a website, building a robot, making an app, or composing a piece of digital music), including pictures or videos of their projects.
We will feature the most outstanding projects on the i.am.angel Foundation Facebook and Twitter accounts! i.am STEAM Certified badge earners may also unlock special opportunities from the i.am.angel Foundation.
And you don't need to be in Los Angeles to earn this badge. Our online application is open to all STEAM students around the world!
To get STEAM Certified, start here: http://summeroflearning.la/workshop-detail?id=5156